Appraising Chicago Homes Since 1999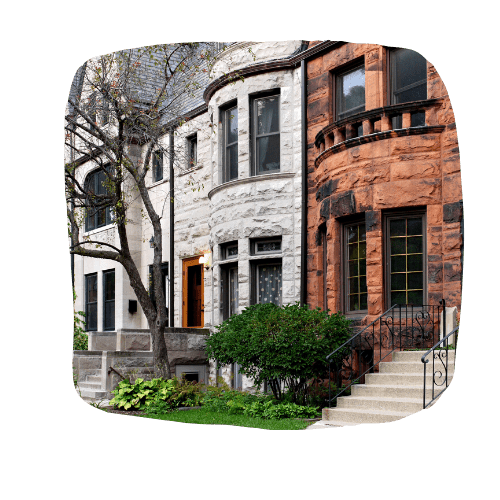 Chicago's Best Home Appraisal Company
---
Chicagoland Appraisals is a residential real estate appraisal company that specializes in Pre-Listing Appraisals, Divorce Appraisals, Property Tax Appeals and much more. We pride ourselves in very high quality appraisals as we know this is an important time in your life.
Serving Chicago Since 1999

Fast Appraisals

Best Chicago Appraisal Team

Over 10,000 Appraisals Done

Free Appraisal Quote Before You Book An Appraisal
Prelisting Appraisals
If you're a homeowner selling your property on your own or a seasoned realtor trying to establish a fair list price it's often difficult to sift through all of the market data to determine a true home value.
It's common for homeowners and realtors to rely on real estate appraisers for assistance when establishing a list price for the sale of their home.
That's where Chicagoland Appraisals comes in. We have a long history of working with homeowners trying to sell their own home as well as realtors needing additional support for their listings or to substantiate the true home value to their client.
At Chicagoland Appraisals, we can provide you with a professional, independent, impartial and objective home appraisal, which is far more accurate than a realtor based Comparative Market Analysis (CMA). A pre-listing appraisal ensures both you and your agent have an accurate description of your home's features and a detailed analysis of market trends and comparable sales.
Divorce Service
Divorce is a painful process in which there are many decisions to be made including 'who's staying' and 'who's going' when determining what happens to the house. Often times the home is put up for sale in which the profits are split or otherwise one of the parties typically buys out the other.
In either case, one or both parties should hire the services of a professional real estate appraiser to estimate the market value of the home. An appraisal for asset division should include a well-supported, professional report that's defensible in court.
Many times the divorce date differs from the inspection date of the appraisal thus requiring a retrospective appraisal that has an effective date and value estimate corresponding to the date of divorce or filing. We've completed countless divorce appraisals over the years so we understand exactly what's involved as well as the need to handle these situations with the utmost care.
Estate Tax or Date of Death Appraisals
Settling an estate is one of those things that most people know little about until they actually go through the experience. So we hope to offer you a bit of insight below into the process of estate settlement as it pertains to real estate appraisals.
When an estate has a transfer of ownership due to death or inheritance, it is very common for a real estate appraisal to be needed for tax purposes. Often times during the settlement process either an attorney or accountant will order an appraisal or have a family member or executor select an appraiser for the job at hand which is most often the case.
It's been our experience that estate appraisals are commonly ordered between 2-6 months after the death of a loved one or inheritance of a property. Occasionally an appraisal is ordered almost immediately whereas other times the time period may be as long as a year or more depending on the circumstances at hand.
Financial Planning & Trusts
Financial and Estate Planners are often relied upon by their clients to provide sound, well-informed advice. Chicagoland Appraisals has worked closely with a long list of Financial & Estate Planners over the years to assure they have the information needed to develop the best and most effective strategies for their clients.
Real estate holdings are often at the center of the plan as they're usually the client's largest assets. Whether you need an appraisal for a single property or multiple appraisals for an entire portfolio we understand the process involved. We've provided appraisals for Estate Planners throughout the Cook County for a variety of trusts, estate purposes, tax planning, asset update purposes, and more.
Over the years Chicagoland Appraisals has distinguished itself as one of the Cook County's premier providers of appraisals for estate and financial planners and we're acutely aware of the detail, skill and attention necessary to properly value these type of properties. We also assure complete discretion and are sensitive to the needs and privacy of those who reside in these homes.
PMI Removal Appraisals
PMI, the acronym for private mortgage insurance, allows individuals to purchase their home with less than a 20% down payment. If you are paying PMI, the question you need to ask... Read More
Real Estate Assessor Appeals
A large percentage of homes in the Chicago area are being 'taxed' based on much higher property values, so there's a very good chance you're paying the real estate assessor more... Read More
Bankruptcy Appraisals
Ever wonder how a bankruptcy debtor calculates the value of their home? You need to be as accurate as possible when your attorney asks you to estimate your home's value. Read More
Pre-Foreclosure & Short Sales
Chicagoland Appraisals is a leading provider of real estate appraisals for REO foreclosures and short sales. Our Company appraises real estate throughout the greater Chicago area. Read More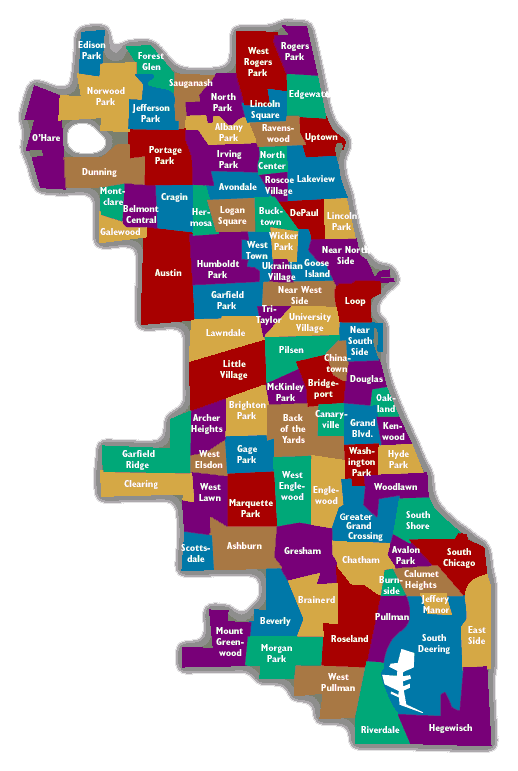 Serving Chicago And The Suburbs
Chicagoland Appraisals has served customers across all the Chicago neighborhoods and suburbs including: River North, Logan Square, Lake View, Rogers Park, West Town, Near West Side, Evanston, Lincoln Park, Austin, Lincoln Square, Humboldt Park, Irving Park, Portage Park, West Ridge, Albany Park, Avondale, Belmont Cragin, Edgewater, Jefferson Park, South Shore, Uptown, Bridgeport, Chicago Loop, Cicero, Palatine, Oak Park and many more…